About us
Behind all of our services, we offer you, are people who are very committed. High motivation and willingness to do more than normal characterize us. On the page "the team" we would like to introduce ourselves. We would be happy to meet you in person soon!
The KANU-CENTER has developed continuously since 1983 and is one of the largest canoe tourism companies in Schleswig-Holstein. Read more about our company philosophy.
Lothar Krebs
Business owner, since 1983 has been involved in canoe and cycle tourism. He constantly brings new ideas. Active in the association work as the 1st chairman of the Bundesverband Kanu e.V. (federal association canoe, canoe tourist).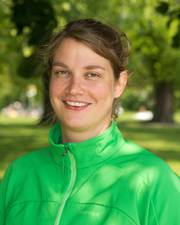 Petra Krämer
Diploma-Social worker (technical college) – the voice on the phone – is also active as a customer advisor and a lot with the vehicles on the road, but you can also find her in the Schaalsee camp. Her passion is travelling with unusual destinations.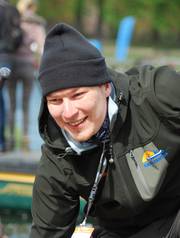 Jan-Ole Krebs
Trained merchant for tourism and leisure industry. He is active as Account Manager and Canoe Guide and is a trained canoe teacher. Workplace: in the van, on the rope, next to the adventure-oriented customer and in the "Wakenitzhaus". He is primarily responsible for all education-oriented events.
Christoph Kubica
Diploma in business law (technical college) – full-time he works in the online marketing. However, he is always drawn to the outdoors – he loves working with people in nature.Christoph is a trained tour guide and has already gained some years of experience in another company.
Tim-Eike Krebs
Account Manager and Tour Guide – mostly the helmsman for our Grand Canadians. Degree as Bachelor of Applied Cultural Sciences. In his spare time, he focusses on music. Favorite instrument: guitar.
Nikolai Trotsenko
Nikolai comes from northern Russia (Siberia) – the love has brought him into the region Herzogtum Lauenburg. You can mainly find him in the Schaalsee camp and works otherwise as a caretaker. And if you want to know how to build a good boomerang and throw it, you should ask him. (Costumer advisor)
Matthias Schmidtke
Matthias is a trained typesetter and has worked in the media design. His enthusiasm for nature, in which he likes to move by canoe, has made him work for us. At the Wakenitzhaus in Rothenhusen he takes care of the canoe station, the bistro and the overnight guests. (Costumer advisor)
Andreas Hoferichter
Andreas was already working for us when we had the bike rental station on the "Schlosswiese" in Ratzeburg. Now it has withdrawn him back to Schleswig-Holstein. He is mostly in a good mood! Andreas's workplace is predominantly in a canoe transporter. (Costumer advisor)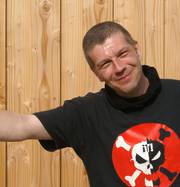 Mirco Melcher
Mirco is working in the social sector. He mainly works for us at the rental station Schaalsee-Camp and looks after our guests there. (Costumer advisor)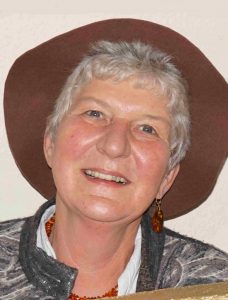 Sabine Krebs
Sabine is part of the team in the Wakenitzhaus and takes care of our guests, bistro and the canoe rental station. In the background she thinks and directs ;-).
Johanna Bolte
Johanna comes from the region – nevertheless, she spent a year in England and worked there for a haulage company. With the logistics and office experience she gained there, she has good qualifications for an apprenticeship as a tourist and leisure merchandiser at the Canoe Center.
Co-worker on a royalties basis
Klaus Lankisch (city guide and canoeists)
Helke Möller (pensioner)
Elisabeth Mandel (tour guide and raft building)
Marten Würfel (tour guide and adventure- pedagogic offers)